The same designation of thinners does not always mean the same quality!

COLORLAK manufactures and delivers thinners for all of its paints, varnishes and glazings. Therefore, we recommend to use thinners from our production with our paints – quality guarantee. This avoids any problems or even complaints.
A relatively wide range of paint thinners is currently available on the domestic market, not only in term of different kinds, but also many manufacturers or suppliers.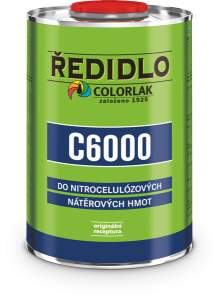 Each manufacturer of paints prescribes the thinner for each product that can achieve the most optimal result to ensure the best user properties and quality of their products. A customer who often chooses the most suitable coating for their application after not a simple selection, suddenly faces another challenge – to choose the appropriate thinner. However, this should not be such a problem if this thinner is recommended on the label of the already selected coating, but…
This is where the specifics of the domestic market come into play. While for foreign paints, thinners are marked by each manufacturer with an exact unambiguous type name that is completely unmistakable with other producers' products; the situation is quite different for our manufacturers. As all the larger domestic producers came out of the joint concern, they maintained the same labelling methodology for their products. In a number of cases, there were similar products and there were products of the same name from different manufacturers. There may be two other options. Products, although labelled as such, may be completely different from each other in terms of their intended use or properties, or they may be products of the same designation and use but with different qualitative parameters. For common domestic thinners (e. g. C6000, S6001, S6005, S6006 etc.), this is especially the second variant mentioned above. Every manufacturer will, of course, protect their own markets and products.
But let's try to look a little closer to the problem, and, as I believe, seriously and without compassion. It can reasonably be assumed that the composition of the same labelled thinners is not identical in composition, whether it concerns its own components or their relative proportions. This logically results in the different quality of these products. I emphasize the word different, not in terms of higher or lower. At least so far. Each manufacturer optimizes these thinners for their products, which again have different composition from the competitors' products. The aim is to achieve the smallest possible fluctuations in composition and quality, thereby achieving the best reproducibility of the properties and results of the paint application itself. This can only be achieved by using high quality raw materials, which must meet a range of technical, physico-chemical and hygienic parameters whose quality and especially their stability is very strictly monitored and controlled. And so we come to the substance of the problem. Optimal thinner settings from a single manufacturer for its products may not match the optimum setting for the other manufacturer's products, although all the products and thinners involved are of high quality. Which may also not always be true.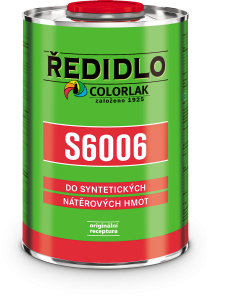 Let's look even further. On the domestic market, thinners are not only available from established manufacturers, but also because of its simple and investment-friendly preparation, various speculators produce and distribute them to the market; they are just enriching themselves at the expense of seriousness to the customer and responsibility for their own products. Consider how it is possible that some suppliers sell thinner for synthetic paints for 6 – 7 CZK per 1 kg, when the purchase price of quality gasoline, which is the dominant component of this thinner, is above 12 CZK per 1 kg in bulk deliveries (tens to hundreds of tons). Similarly, the thinner for nitrocellulose paints, where the selling price again reaches about half of the purchase price of quality raw materials needed for its preparation. Of course. Such a price can be reached. But it's for something. We do not use standard raw materials, or even "better" – we use mixtures that are waste from another manufacturer instead, and who, instead of paying for their disposal, sells this waste as a very cheap raw material. And look – thinner is made! It somehow works. But where did the technical, physic-chemical and hygiene parameters remain? On their quality and especially their stability? How can I guarantee this quality stability when the input raw material is not a strictly controlled product but "some waste"? What do we know about this waste in a hygienic way and its impact on human health? And what about the ecological aspect? This is a whole range of questions where it is not easy to find answers if it is possible at all. And I have not mentioned such a little thing as a possible devaluation of the surface treatment itself. This can be not only apparent – for example, the formation of clots in paint, the appearance of surface defects, the slowing of drying, poor paint flow, etc. But even at first glance, undetectable defects can occur – for example, the formation of uneven thickness and homogeneity of the coating, a substantial reduction in coating life, etc. Taking all these options into consideration and thinking about them, I think of one foolish but deeply true phrase: "Am I rich enough to buy cheap goods?" Reasonably, perhaps. But certainly not at all costs. And what about you?