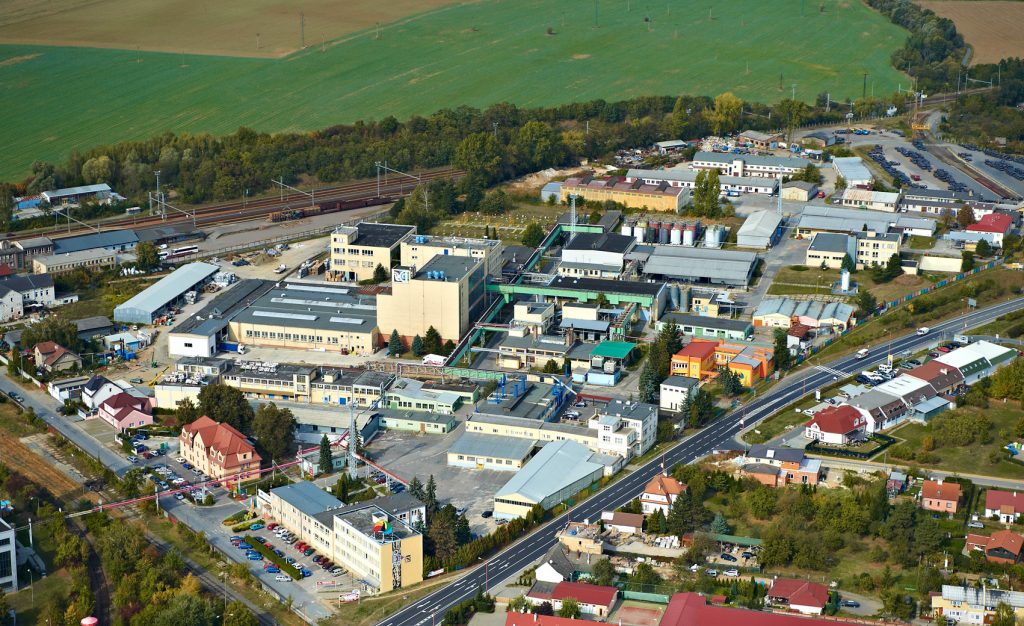 IN 1925 ing. Kirschner established a small chemo-technical factory in Staré Město. Coating materials are produced by the company since 1929 and after World War II become the main production program. The company developed intensively and in 1993 it was transformed into a joint stock company COLORLAK.
Currently the company is the largest Czech producer and distributor of paint materials. Our COLORLAK Group also owns several trading companies in addition to the main parent plant in Staré Město.
Joint stock company PANTER COLOR a.s. is one of the largest wholesale distribution network of paints in the Czech Republic. Consumers can buy our range of products not only in common paint and varnish shops but also in specialised stores SVĚT BAREV or in our own retail network AAA BARVY.
In Slovakia, our subsidiary COLORLAK SK, s.r.o. sales and distribution is provided through distribution warehouses in Banská Bystrica and Spišská Nová Ves. At the same time COLORLAK SK, s.r.o. operates a network of FEB and Color Profi stores in which the COLORLAK brand is fully represented.
EKOLAK, a separate specialized brand, offers and constantly develops thermal insulation systems, as well as other assortments such as interior and façade paints, renders, adhesive and levelling materials and penetration and primers. Our significant position is strengthened not only on the domestic market, but also abroad. Exports account for more than 20% of total sales.
We produce a very diverse range of paints and varnishes for wood, metal, concrete and mineral substrates. Our production also includes spray paints, thinners and other auxiliary products.
65% of production is for small consumers. The best-selling product groups include glazing and wood preserving paints, base and topcoats for metal protection and varnishes, topcoats and one-layer paints for universal use. The company specializes in spray paints and concrete protection products. The ProInteriér range includes white and tinted paints. The latest trends in the coating industry include the massive introduction of the COLORLAK universal tinting system (TSCL). Specifically, two separate series DEKOR and PROFI.
We deliver 35% of the production to the industrial market. Our products are mainly applied in engineering, woodworking, construction, but also for road marking. We provide sales to large industrial customers directly from COLORLAK. Connection to our own research and development base allows us to react flexibly and satisfy customer requirements. We have also contributed to this by installing an industrial tinting machine (PTA) that allows the production of paints in any shade scale from as little as 5 kg within 24 hours.
The parent plant in Staré Město is a production complex in which we use the latest technologies and procedures. In addition to standard production, our company also offers the possibility of using modern production capacities especially for filling various products into aerosol packaging, we are also able to produce according to the supplied recipe. Our services include the removal of old paint systems from metal surfaces or the recovery of waste solvents.
Ensuring high quality of production with regard to environmental protection is a key feature of our strategy. This is evidenced by the granting of the Responsible Care logo, which is a sign of responsible business in chemistry. Since 1996 we have also been awarded the ISO 9001 quality management system certificate and since 2002 also the ISO14001 environmental management system certificate.
As part of sales promotion, we organize business seminars, trainings, presentations and participate in trade shows and fairs. In order to eliminate environmental impacts, we educate customers, distributors and the public on the safe use of products provided. Our company sponsors many sports and cultural events. Part of the sponsorship donations is also intended for the maintenance of cultural monuments and the support of activities of non-profit organizations in the field of nature conservation and charity.
Our world is paints. High quality and environmentally friendly paints.
Paints with features appreciated by every layman and professional.