TÓNOVACÍ SYSTÉM COLORLAK – PROFI II stands on the experience of the original TSCL PROFI and makes even more use of the advantages and excellent properties of the coating material proven in the industrial tinting machine (ITM).
PROFI II offers selected solvent coatings for a variety of industrial applications.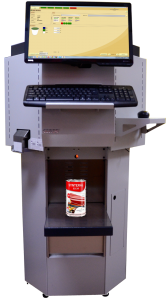 There are 6 products in total (3x synthetic, 2x polyurethane and 1x epoxy paint).
S2015 PROTIREZ, 2in1, synthetic semi-matt one-layer anticorrosive paint
S2211 ZINOREX, 2in1, acrylate semi-matt one-layer paint for steel and zinc coated surfaces
S2225 ULTRA RAPID, synthetic glossy top coat
S2381 EPAX, epoxy gloss two-component top coat
U2074 AXAPUR, polyurethane two-component glossy top paint
U2218 AXAPUR, 2in1, polyurethane two-component semi-matt one-layer paint