We bring further practical use of modern – water-based – COLORLAK production materials.
Now we have also begun to restore an older, white painted wooden floor. Based on our own experience, we have again chosen water-based materials. The choice fell on white AKRYLCOL MAT V2045, that will be completed in the final layer with a very durable PROFI PARKET V1509 in semi-matt finish.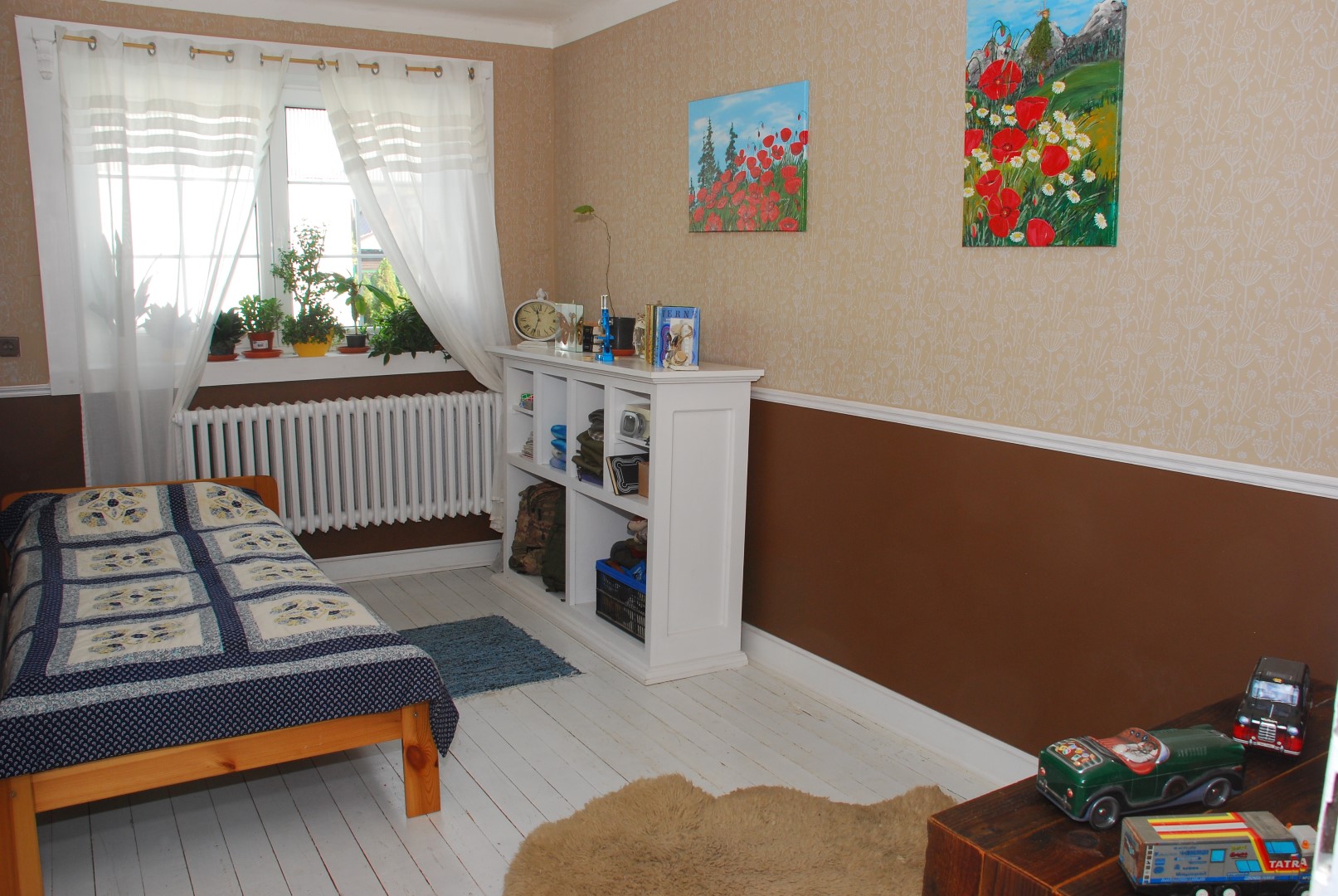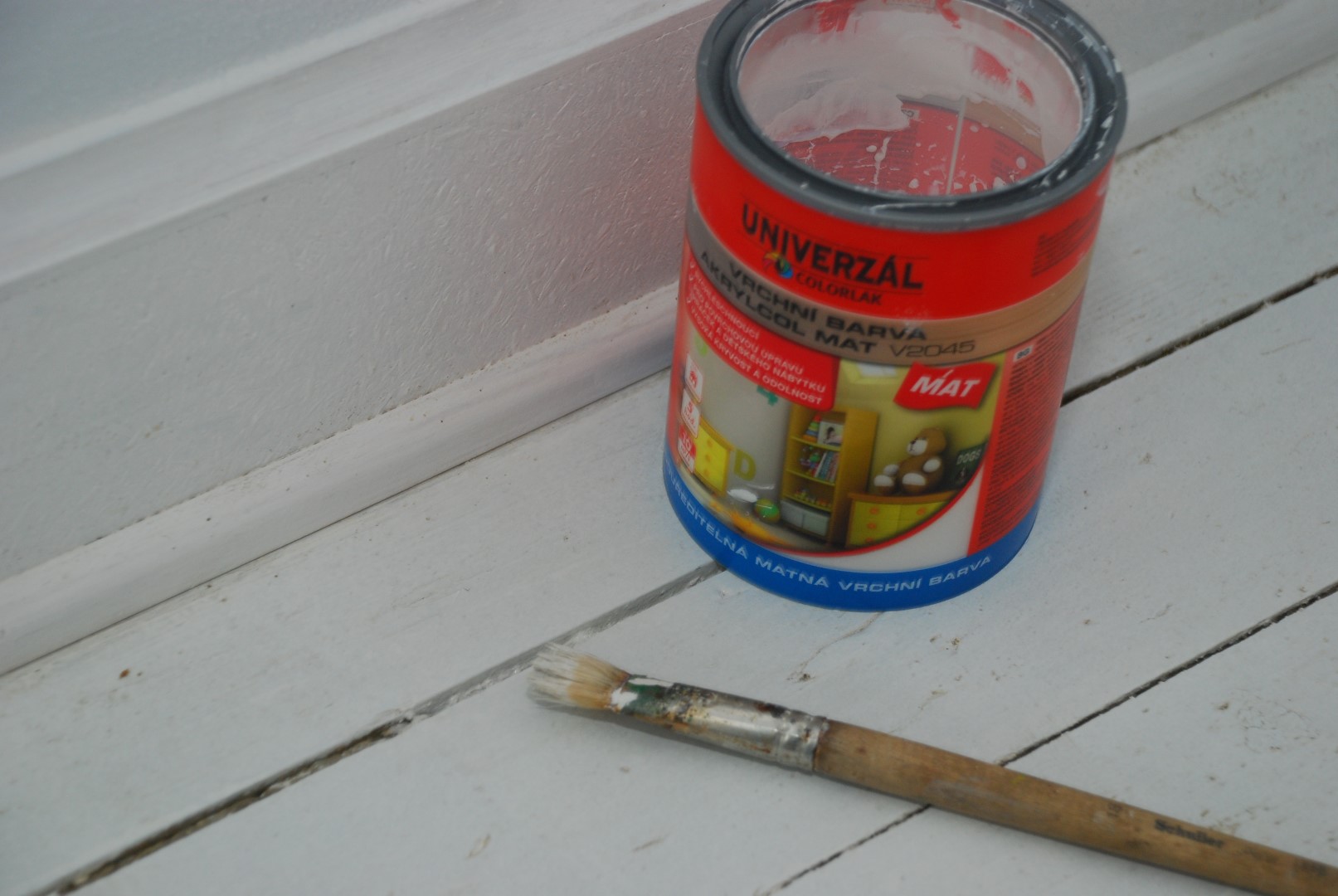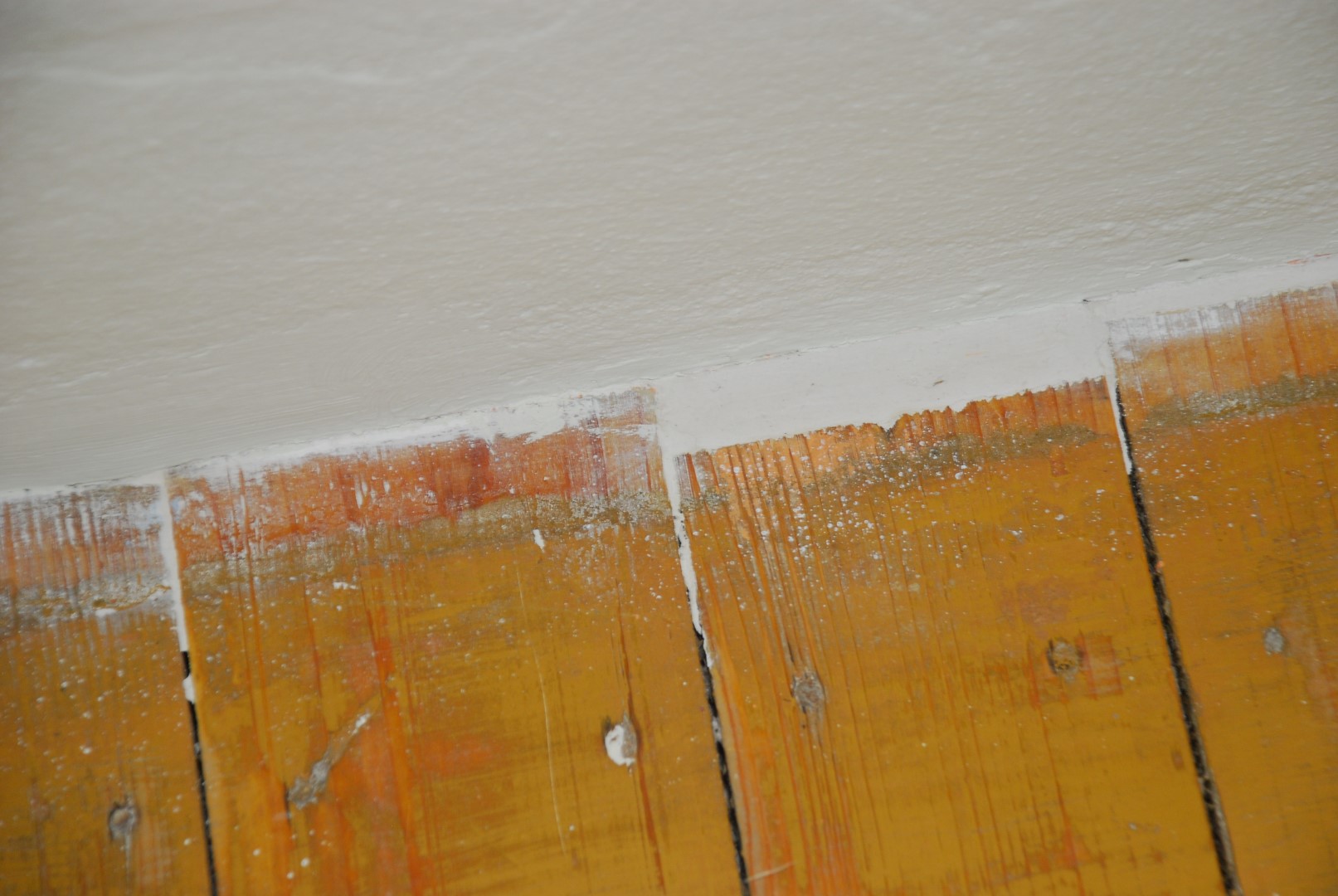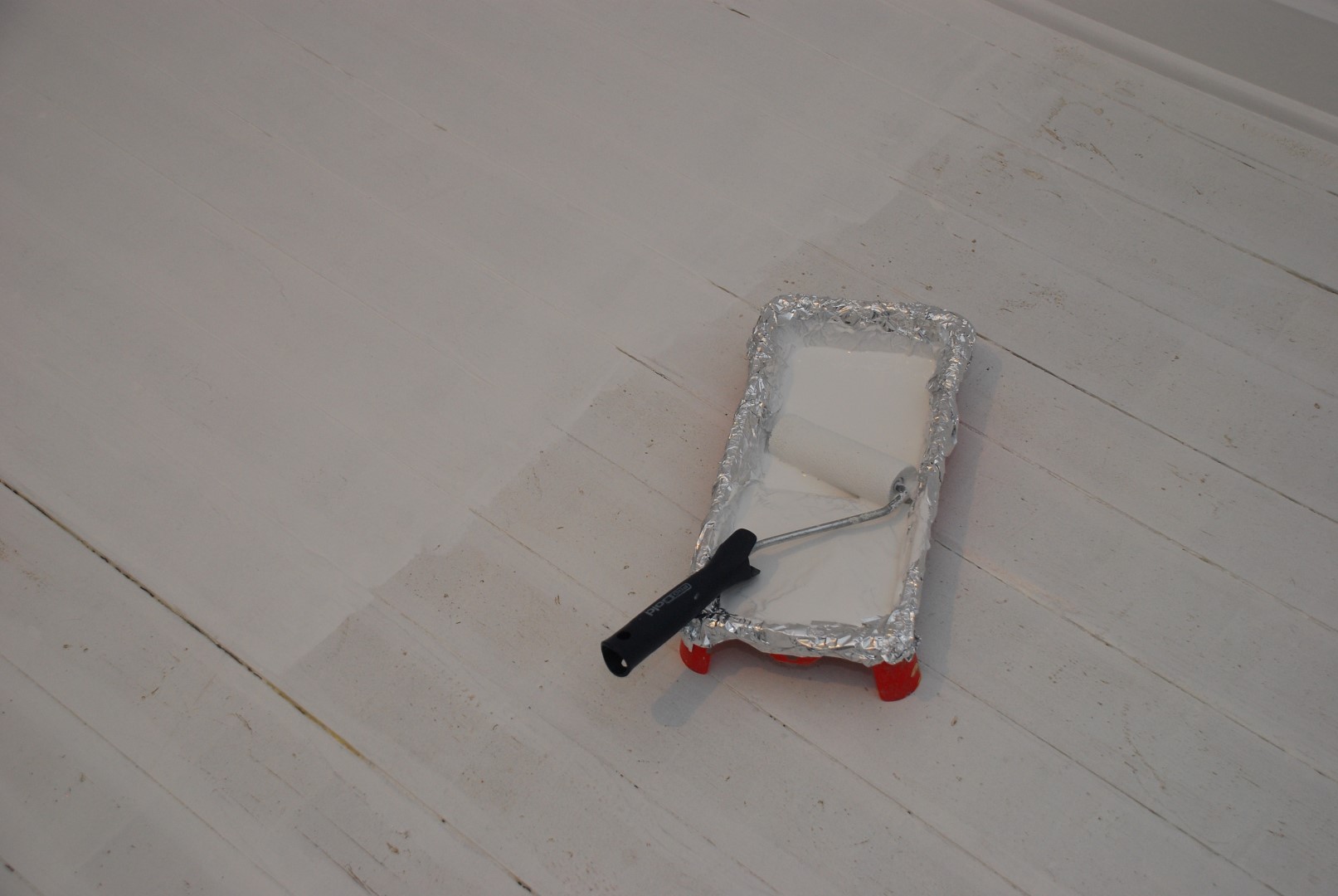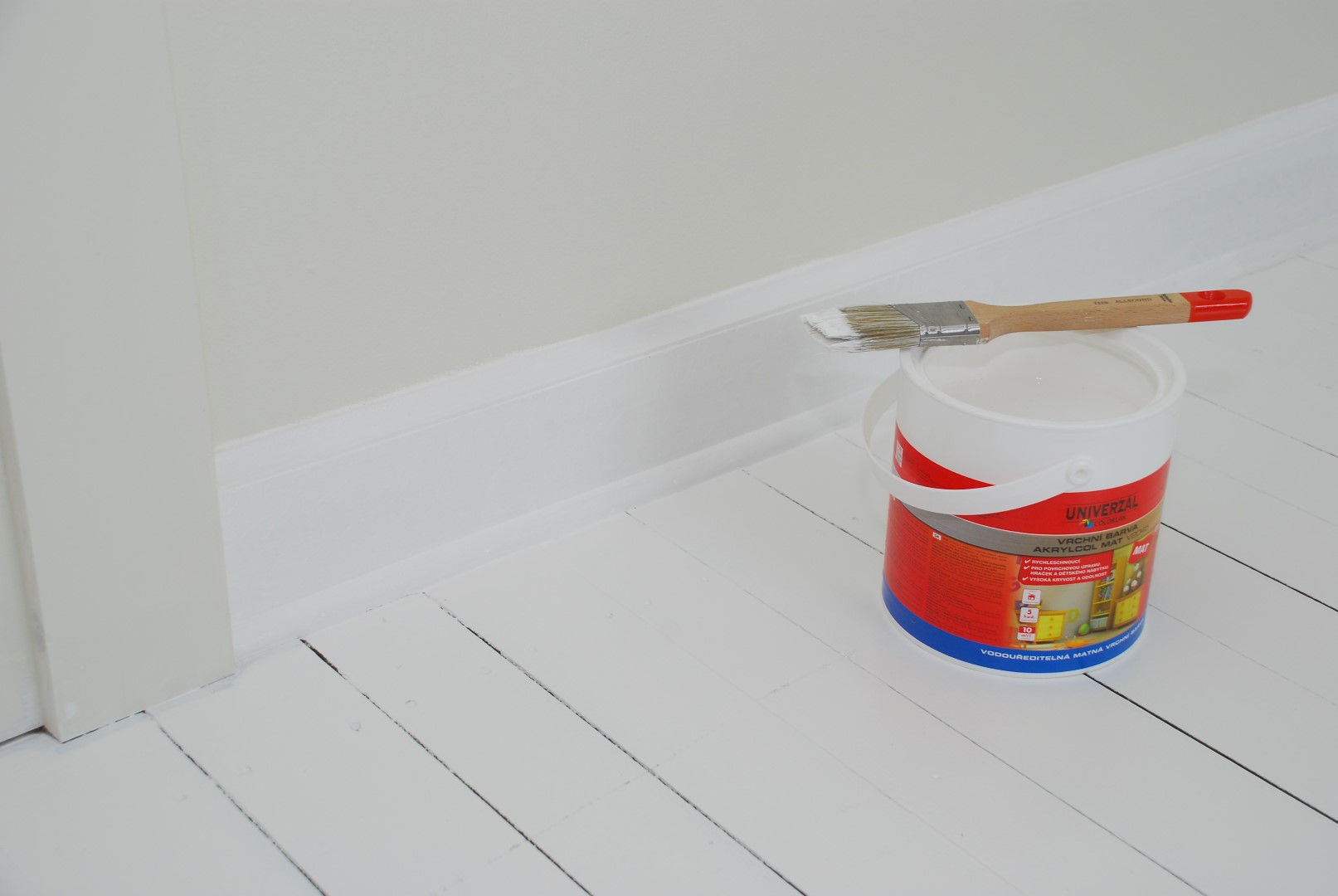 AKRYLCOL MAT is fast in a tempered room, so it is necessary to pay attention to the quality of connecting of all strokes. Practical advice – tools can be kept at all times unwashed in well-sealed, plastic bags. In total we coated AKRYLCOL MAT in three layers, and we were satisfied with the result.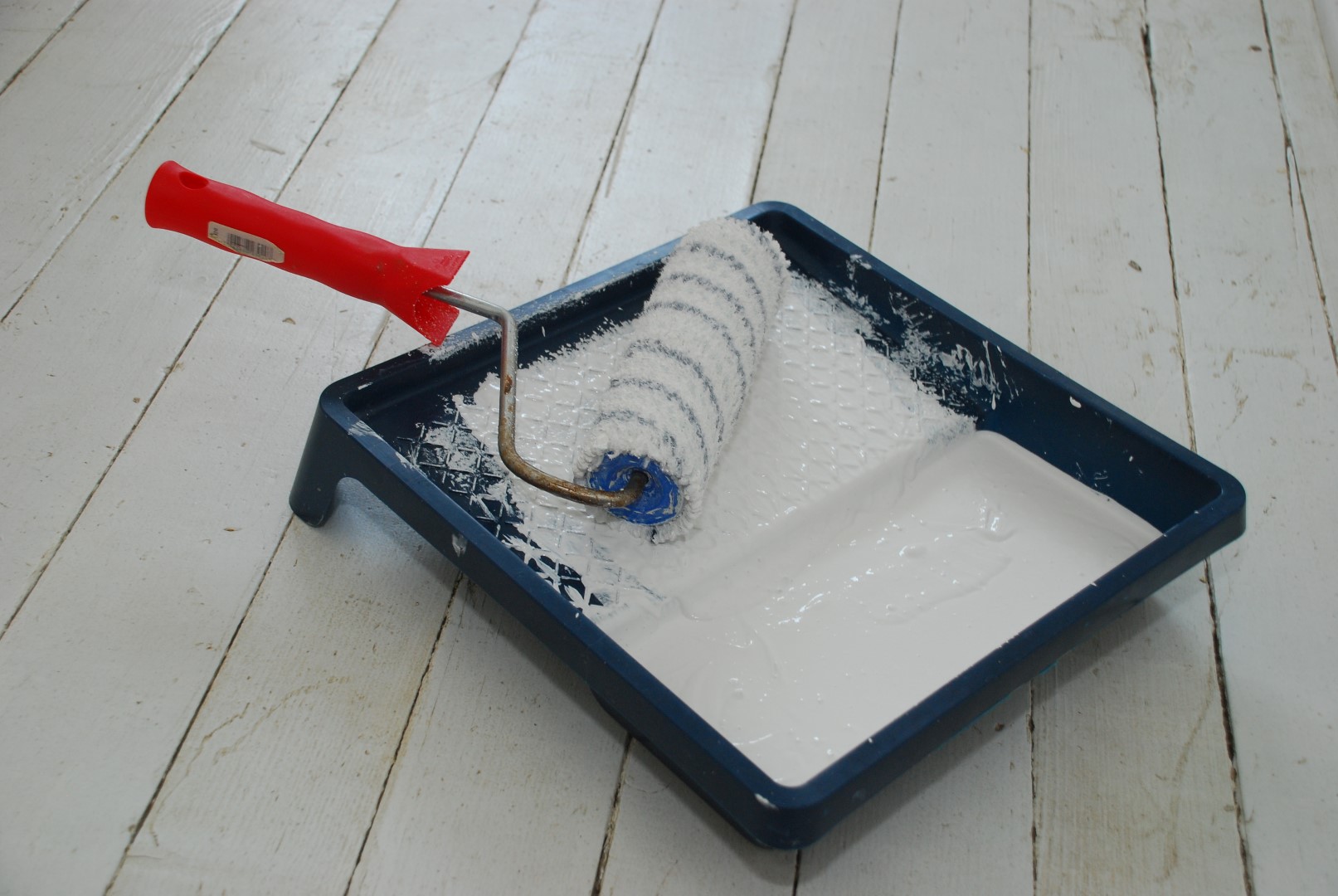 PROFI PARKET V1509. It is a quality water-soluble polyurethane floor varnish with a total high resistance, stability and optimal application.
For painting we used a small roller with flock again – and we recommend it as the best application technique. After two coatings, now only in the direction of the plates, we achieved a continuous, tough and very uniform protective film.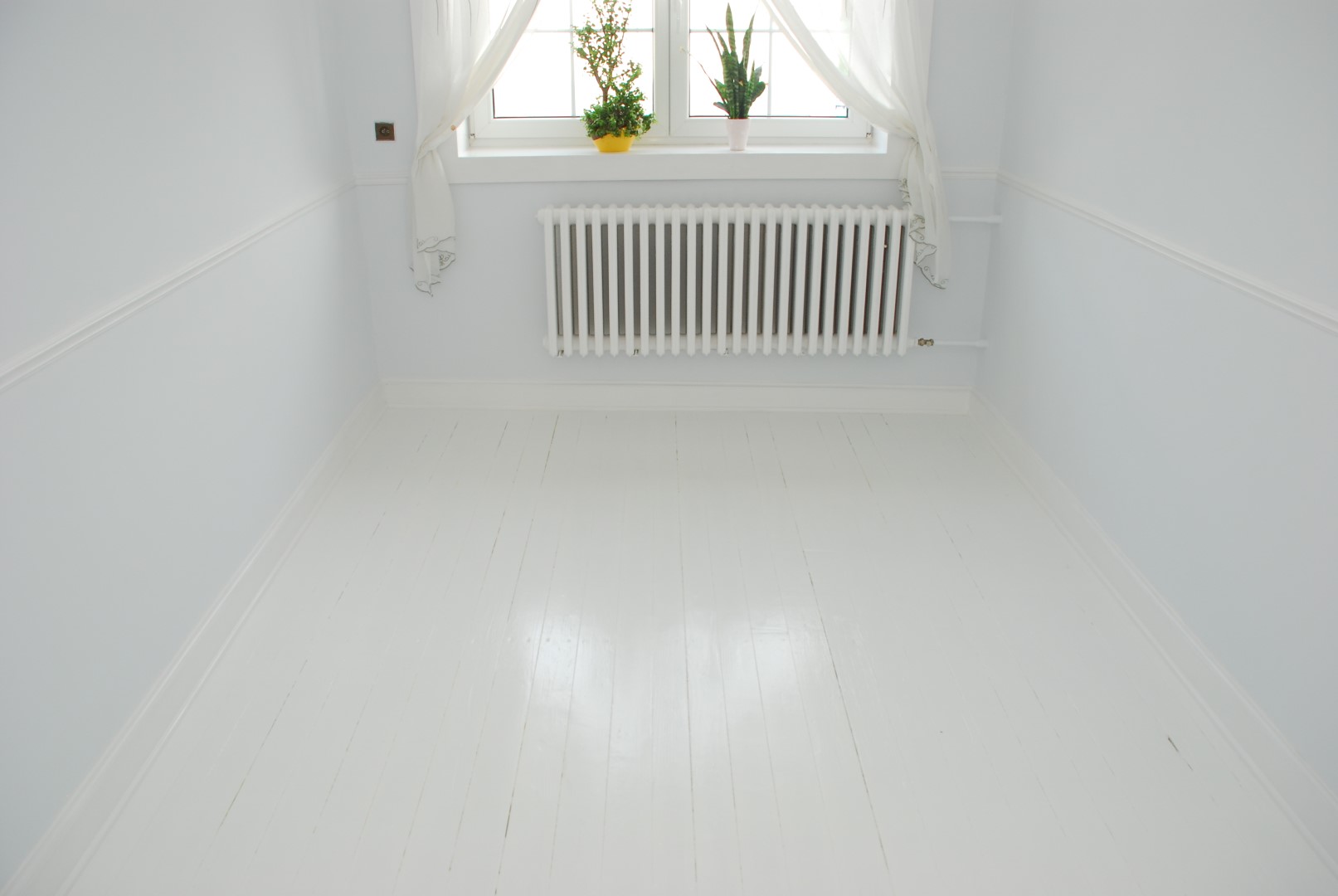 AKRYLCOL and semi-matt PROFI PARKET is superb. It is literally an optical game where the rays of light pass through a layer of paint and bounce back out of the white paint. The floor lightens up and you feel like it is shining. This is also the reason that semi-matt varnish suddenly gets a glossier character.
We are convinced that even an inexperienced amateur can achieve a quality floor with these two materials, but all recommendations must be followed.
The floor can be lightly walked on after 24 hours, but we do not advise placing the heavy load of the furniture until after the min. 7 days. Water-based coatings are becoming more durable and tough every day, so waiting is definitely worth it.