Impregnant:
Properly prepared wood is first protected with a suitable fungicide or biocide impregnant. We recommend FUNGISTOP S1031 that protects the wood against wood-decaying fungi and insects, mould, wood bluing and in the same time penetrates deeply. This creates surface optimally prepared for next layers.
Final treatment depends on the client's requirements.
Glazing:
The varnishing finish of glazing PROFI LAZURA S1025 provides very high and long lasting UV and weather protection. It is also applicable to other high-quality and well-prepared wooden surfaces and elements.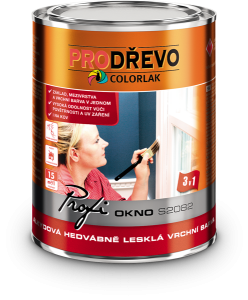 Opaque paints:
If you want to cover the wood or to repair the old paint, PROFI OKNO S2082 has proven its worth. Excellent durability and resistance to UV radiation and weathering is supported by the possibility to use PROFI OKNO as a 3in1 – without the need to use the foundation when surface treating the wood. However, with the need for more wood sanding, it is advisable to first use a special sandable base of SYNTECOL PRIMER S2070.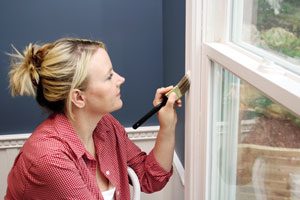 With the preference of water-based paints, the AQUACOL PRIMER V 2070 priming coat can be used, followed by the glossy, non-yellowing topcoat AKRYLCOL LESK V2046.
Still a very popular version of the paint is UNIVERZAL SU2013 (the widest range of shades, as well as the matt finish).